The Flying K
A sign naming my favorite place to be
and a reflection of the work ethic
I hope to hand down to my children.
WHERE DOES THE NAME "FLYING K" COME FROM?
Given this home has long been owned by the wildlife around our landmark pond and the geese that often rule the roost – The Flying K was the right fit.
INSPIRATION
Roughed up and rusted out tin. Yes, you read that right. And I have officially joined the new craze of "Barnyard Tin". I took the dive into Pinterest and ultimately settled on a design with texture and dimension. Think scrapbooking on a larger scale or photoshop brought to life – complete with 360º detail. Next step – take over dad's tools and garage space!
MY HELPERS
I could not have done this without the support from my wonderful team on this project! With my dad as my assistant designer (an accomplished woodworker, builder and pilot!) who allowed me to play with his tools and went along with my crazy idea – often thinking through a design request regardless of how odd it may seem. My mom who is the Do-It-Yourself champion with extraordinary talents like quilting, jewelry making, and alterations was offering up her services without hesitation. And I had to call in my painting crew (Jack & Chloe) to help out with the finishing touches. For installment, credit goes to the experts in all things mechanical, the duo team of husband and father-in-law.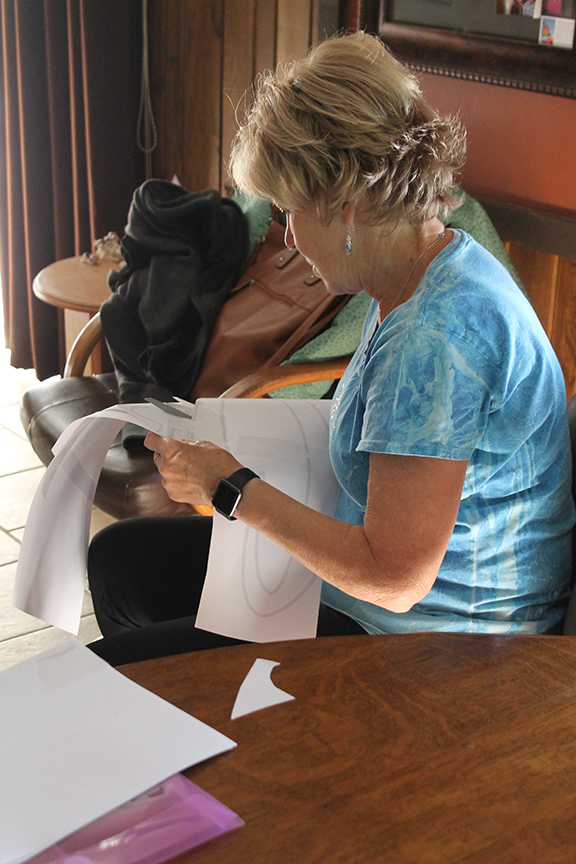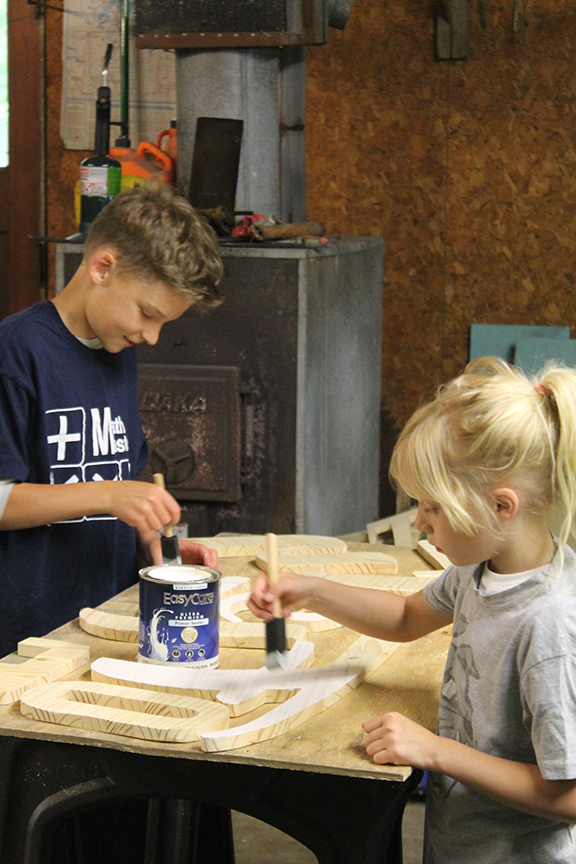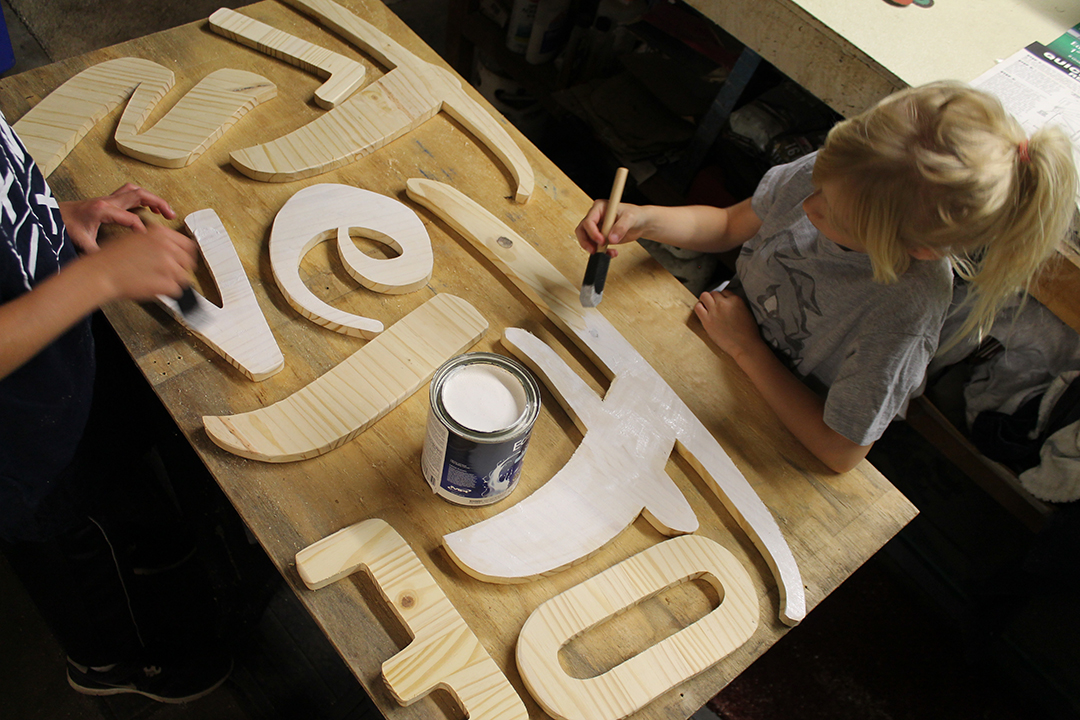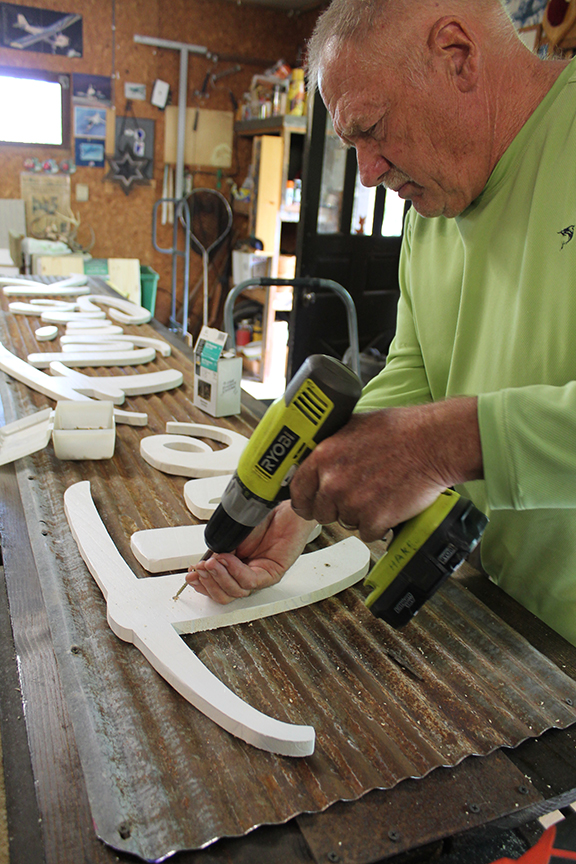 OBSTACLES
The size of the sign needed to be in proportion with the entry to the road, too small and it would seem oddly placed, too large and it would add too much weight. With longevity the hope, a plan for upkeep was also brainstormed. Thanks to Luke for taking on the challenge of height and Kelly for his insight!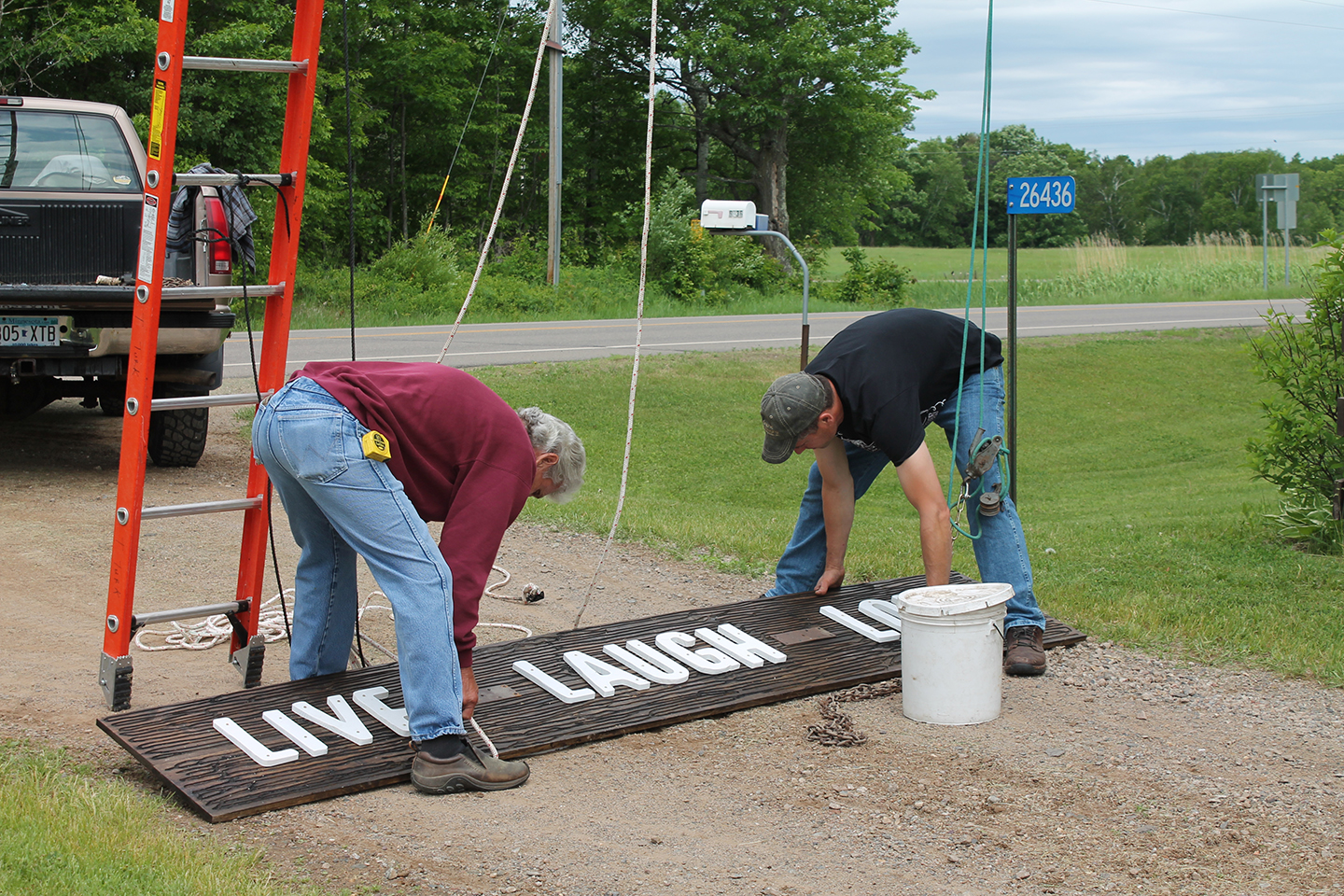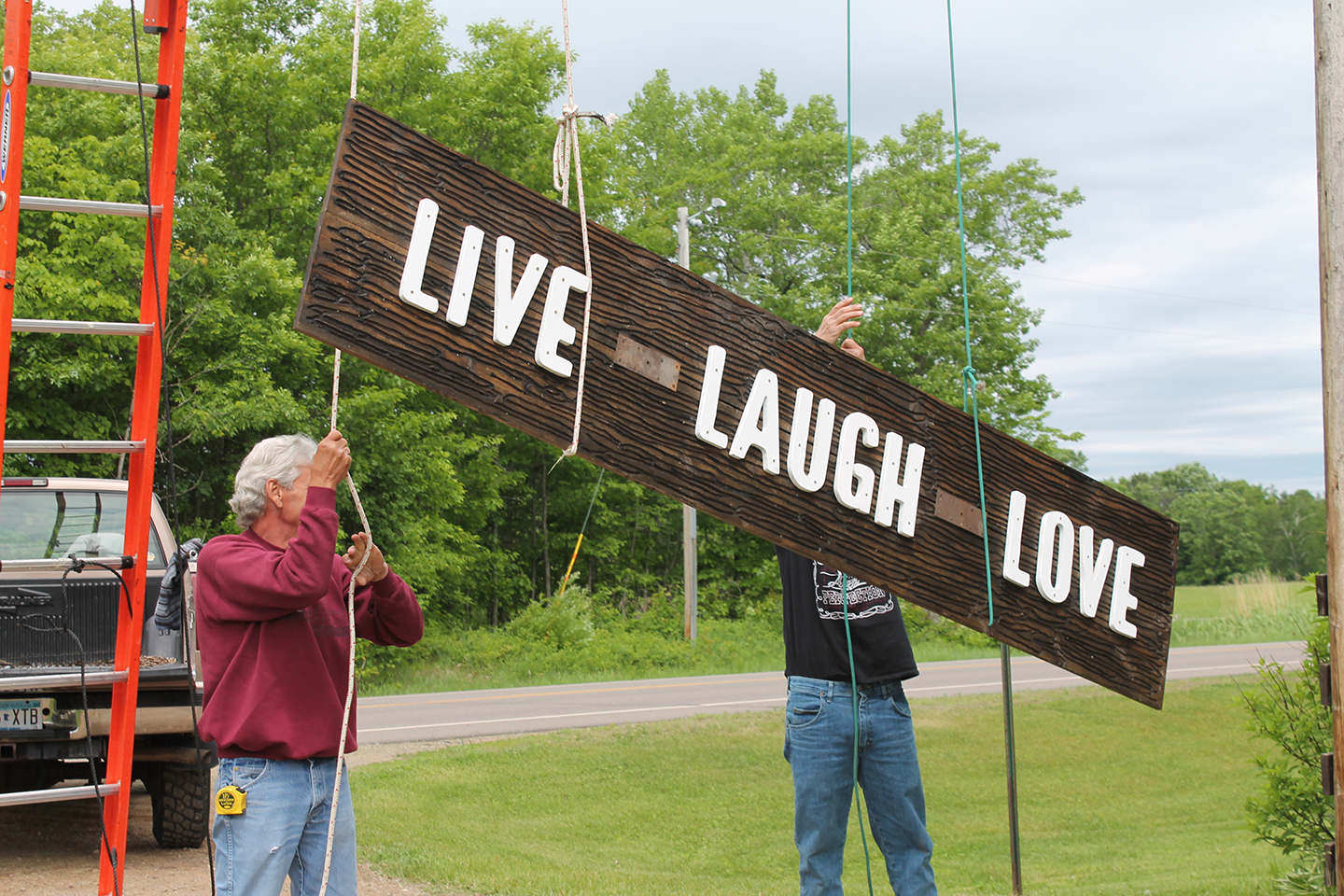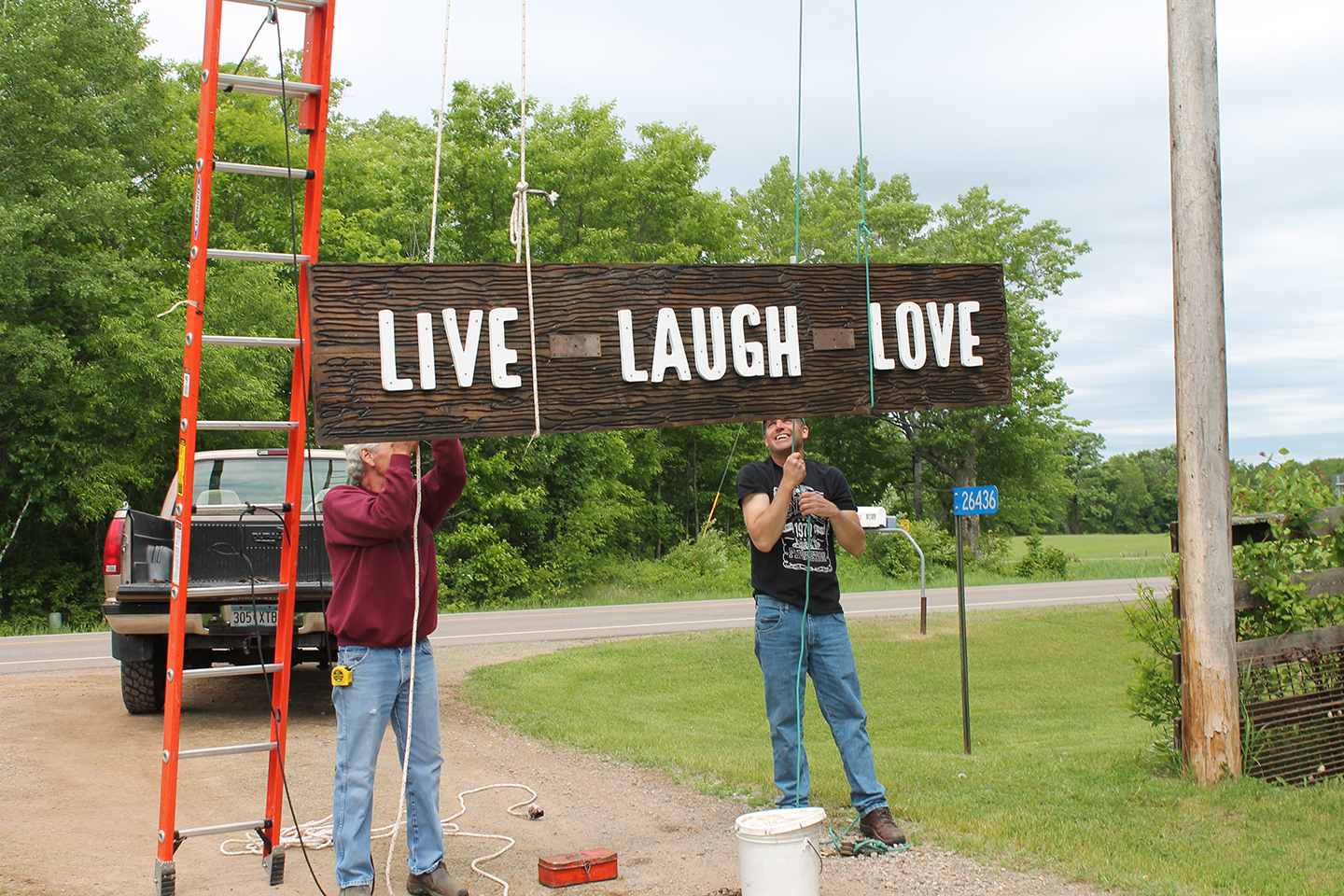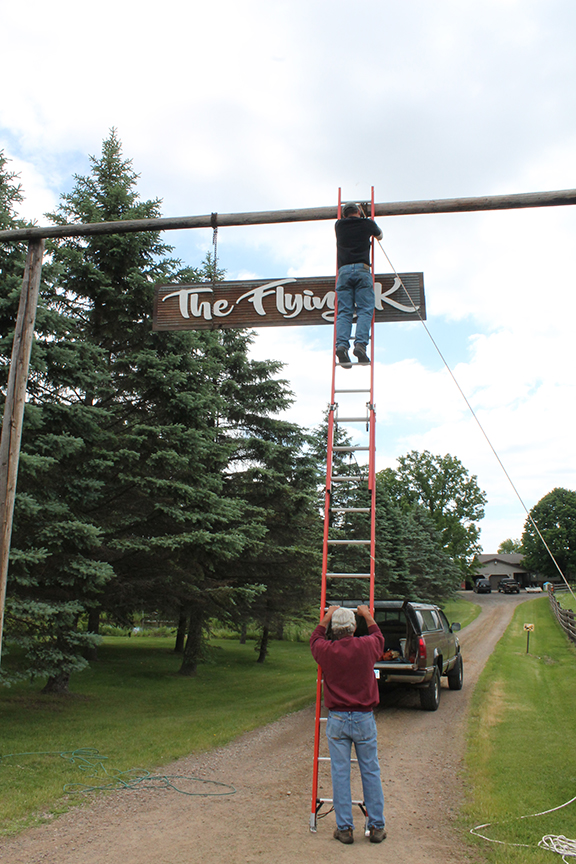 For a peek into my heaven here on earth, you are welcome to visit The Flying K